What is Custom Robots Header Tags?
Custom Robots Header Tags is very imporant in blogger blogs.
Because how to index Google robots and whats page index Google robots that indicate from Custom Robots Header Tags. If you can correctly setup in option in blogger blog directly robots can index all right pages.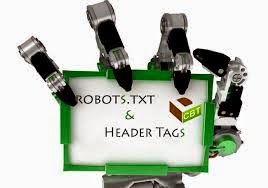 But you should care when you setting this option. Usually we called it is the On-Page SEO. Google count it easily and ca any blogs pages index rapidly. On the other hand when your blogger blogs pages correctly index you can get easily ranking. 
If you can setup properly Custom Robots Header Tags then search engines will get easily. As a result should be increase your traffic or visitors. Actually over all setting option in blogger blog is called On-Page SEO. Now lets see How to setup Custom Robots Header Tags.
How to Setup Custom Robots Header Tags :
First enable this option from your blogger settings and then go left option for settings.
1. Log in to your blogger account.
2. Now start to Settings >> Search Preference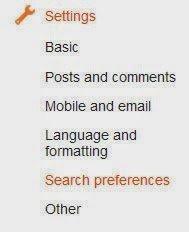 3. Click on edit link under the Custom Robots Header Tags section as shown in below screenshot.
 4. Once you click on the edit link you will see many options. Simply tick on the options which shown in the below image.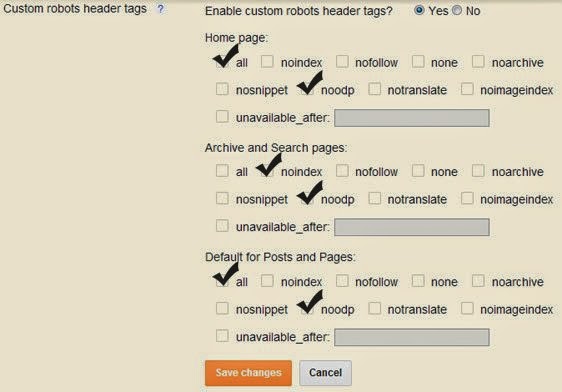 5. Now click on "Save Changes" button.
6. Ok, finally you are done.