Google Adsense is one of the most important and famous advertising networks in this moment. When at first we start our blog we cannot achieve Adsense account easily. After getting this account peoples worried how to use Google Adsense ad network. On the other hand how much income we want from our blogs it depends putting our ads size and placement. So firstly we should know how to use custom ads on Google Adsense. Besides, I think any blogger at first chooses this ad network. Because Google Adsense gives you so much benefit than others. Blogger uses ads of different size and makes your own ads in Adsense just means custom ads. Everyone can make custom ads on their Adsense account. So lets we learn How to Make Custom Size Google Adsense Ad Units.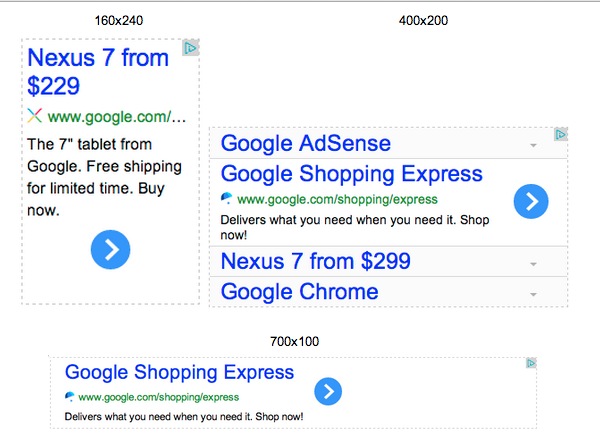 And some other ads
How to Create Custom Size Adsense Ads
Firstly open your Google Adsense account and sign in this account.
Now you can create all custom ads before this only premium publisher creates custom ads. Custom ads can create increase your Adsense income. Peoples use custom ads for their increasing income from Adsense ad network.
Here you can choose your ads color and size. Google recommend when you create ads size. If you like this size you can use them and you can create this.
How to Make Custom Size Ads Responsive
You can select responsive ad units (announcement) and they pretty much work same to above ads (see the official help).
You can do this easily just for example. Here difference you must select Responsive ad unit (BETA). Now put it any place on your blog.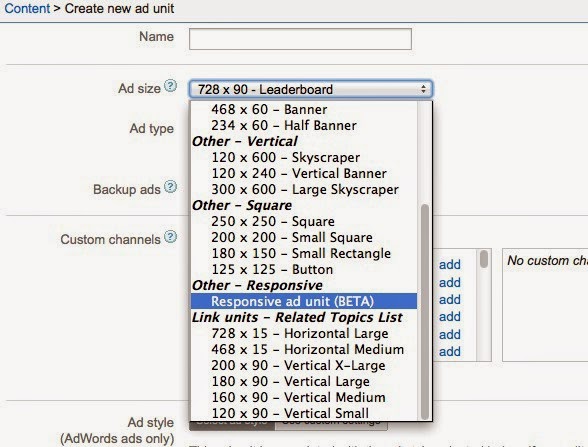 Blogger wants to put custom Adsense ads in perfect place which bring much money easily. I hope you create this custom ad unit fairly if you do not create then contact us or leave a comment below.
Related articles across the web