How to Submit Post Google Instantly :
This is important post for submit post Google instantly for index. Sometimes when we publish our submit post Google instantly can not index it instantly. So if you want your post will be index instantly to Google you can follow this tricks.
I hope when you follow this tricks instantly Google must will receive your post. If anybody want to get Google page rank every page must should be index that'a in Google. So indexing is the most important part of update SEO. Lets go how to start instant indexing tricks and how to end this way.
1st step : Firstly go to your webmaster tools home page then select your website. After that select CRAWL option in the left side. Then click fetch as Google.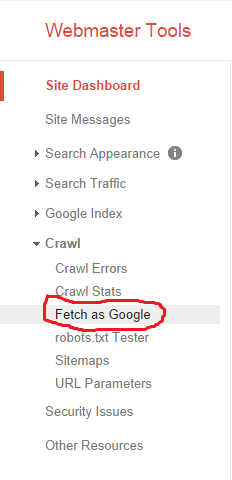 2nd step : Follow below the box and put your blog post (without domain) link into the box. Then click the fetch option.
(http://www.

update29

.com/)2014/10/tricks-to-submit-blog-post-google.html
3rd step : Third step click submit to index button.

4th step : Select Crawl only this URL and click to Go.