Starting a blog on some profitable niche is something like money in hand. If your niche is good and money making, half of the things are already done and you have to just do the other half to get complete success. You can find thousands of bloggers making $2000-$3000 per month easily with just a small niche site. What is the reason behind the success? They must have selected some good, searchable and profitable niche and have worked in such a manner so that the blog fills their pocket. So you should be knowing how to find a profitable niche to blog and most profitable blog niches.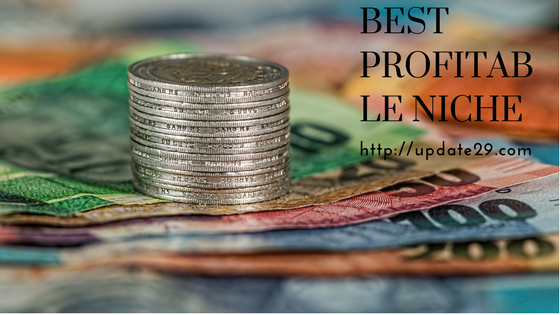 Niche will be your main product and well you can say the income potential of your blog depends on your niche. So give enough time while selecting a niche. So before you start posting any contents on your blog, think once whether it is going to make you money? You just can't start a blog on anything and can expect money to roll in your account. So if you want to be successful in blogging and want to make money out of it then select a good niche first.
Don't worry if you are still confused about the profitable niche. Here I am going to list 10 Most Profitable Blog Niches to Start Blogging. These niches are trendy and have great potential to make money. Also, traffic is quite high in these niches so if you are ranking for just a few keywords then also, you can make big money.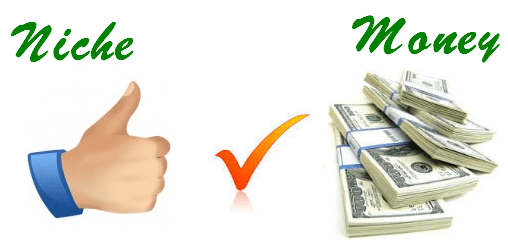 Also, let me clarify one more thing. Here with the most profitable niche to blog doesn't mean I am only talking about income from Google AdSense. But here I am considering wide ranges of income sources like-
• Sponsored Posts and many more
So now let's start with 10 Most Profitable Niche to Start Blogging.
1. Health Care Niche
If I will talk about the complete healthcare domain then it would be a big blog so just think some sub-niches from this domain and start working. Health care is one of the most profitable blog niches currently and it will be in the coming days as well. Also, the most beneficial thing about this domain is the income source. You can earn great not only from AdSense but from other above-explained sources as well.
As I said, Health Care is a vast domain which consists of thousands of small niches like Weight loss, Nutrition, Diseases, Some particular trendy diseases like swine flu etc. These all are most profitable niches and if worked properly, you can make most out of it. If you are fine with this domain then you can start a blog with any sub-niches. The most popular sub-niches of Health Care niche are-
• How to Blogs in any Sub Niches
Also, if you are still not sure which you should follow, visit amazon once and you will find many ideas and pick the one as per your interest. Please let me know if you have any doubt in the comment.
2. Technology Niche
Even though this is one of the competitive niches available but still there are lots of scope in this profitable niche. There are thousands of sub-niches in Technology niche and you can pick as per your interest.
Though you will not get much from the Google AdSense there is a great scope to earn from Sponsored posts and affiliates. By giving useful information about newly trend in technology, reviewing gadgets and products you can earn a lot.
There are quite large lists of sub-niches in technology on which you can start a blog right now and can start earning. Few of the most popular sub-niches under technology niche are-
• Gadgets and Products Review
• Laptops and Mobile blogs
• Newly product release and many more.
Even though the competition is more in this niche but still as technology is growing every second, there is great potential to earn.
3. Blogging Tutorial Niche
This is one of the most profitable niches for blogging currently and competitive as well. A tutorial is a great source of learning. From a tutorial niche, by providing great tutorials about Blogging, SEO, Content marketing, Coding etc., you can help newbie a lot and in return, you can make a good number of loyal readers for your blog. These readers will help you to earn more from the affiliate.
Through blogging tutorial niche, though the earning through AdSense is a bit less as most of your readers would be bloggers, webmasters or the one who know about all these. So they easily know which is content and which is the ad. So these readers usually don't click on ads. But there is a great potential of earning through Affiliate, Sponsored review, and direct advertisements.
Blogging tutorials are also a big niche and if you want to focus on one particular area, you can target sub-niches like-
• Internet Marketing Tutorials
• Content Marketing guides
• Making money online guides etc.
As this profitable niche is very profitable so competition is much and if you want to get success, you have to come up with unique contents and with the one which readers are looking for.
4. Business Niche
These types of blogs are very profitable for the upcoming entrepreneurs. By providing the relevant information like-
• How a newbie can start business
• How they can get success
• What is the risk and how to deal with those risks?
• How to get money to start business
• What is business plans etc.
By providing unique and real information, you can get lots of success in this niche. YourStory, StartUp Class, and on startup etc. are blogs in the business niche.
To start a blog in this niche, you should be well prepared and should write only real methods which can help the growing youths.
The source of income in this niche is quite high and you can earn from many sources like AdSense, Direct Ads, Sponsored posts etc.
5. Insurance Niche
Insurance is one of the most profitable niches if we talk about earning from Google AdSense. Even you can get a cpc of $50-$60 from this niche. But at the same time, this is one of the highly competitive niches where you have to work really very hard to rank your blog.
So if you are ready to invest time and can work hard, this niche is for you. Again there are multiple sub-niches in Insurance niche-
• Property Insurance etc.
Google AdSense is the best source of income for these sub-niches even though you can earn from other different niches.
I am also working on one blog in Insurance niche and I will share my journey soon here.
6. Education Niche
Education is the basic necessity of any person. Since the evolution of technology, people tend to focus online on any education and so make this profitable niche hot for online earning as well. You can start a blog on any sub-niche like-
• College and Universities' information
• Syllabus and study materials.
This is one of the easiest niches to start.
7. Niche Forex Trading
Forex trading is a trading currency from different countries against each other. For example, the currency of India is in INR and in the US it is Dollar. So the example of Forex trading would be buying dollars while selling rupee simultaneously.
Let me show you one example for better understanding. Like in 2014, one dollar was somewhere around 60 INR. If you could have bought 1000 dollars which have coasted you around 60k INR. Currently one dollar costs around 63 INR so if you have decided to sell those dollars, it's value will be 63k INR. So your profit is 3k INR. This is just an example. So we should take this profitable niche for better writing.
The Marketer who does Forex trading keeps on finding the profitable niche market and currency and they easily earn $5k-$10k a month. Now let's get back to the point whether we should consider this as a blogging niche or not?
Forex trading is also good to start with but again this is the bit difficult to rank like Insurance due to huge competition. But if you are able to do so for a couple of keywords, you can easily earn a lot as the cpc for these keywords are quite high.
Also, you can get lots of advertisements and Sponsored post on such niche. So if you are all set to work hard, this is the niche for you.
8. Niche Domain & Hosting
To start an online business, you need primarily three things-
1. Web Design- This can be either hard coded or themes or customized themes.
2. A Domain Name- You can buy a domain name even for $0.99 or if you want to start with free, get a subdomain on BlogSpot/WordPress.
3. Hosting: To host a website/blog, you need space and hosting providers that space. You can even start with free hosting on Blogger/Wordpress.com
Now you can start a blog on this profitable niche. But as this is a very big niche so you can take any sub-niche from it and can start. Few of those sub-niches may be
• Website Design Tutorials
• How to buy a good domain name/how to find expired domain etc.
These are some of the sub-niches in this niche and are highly profitable. But here I would like to suggest you is, if you are ranking for this niche, don't use AdSense. Because if you are getting clicks on the ad, you will earn somewhere around $0.5-$1.0, which is not much for a profitable niche like hosting. Better use affiliate marketing here. Select any hosting company, Hostgator, BlueHost etc. and promote their offer. If you are making any sell, you will earn at least $50 per sell, which 50-100 times of an AdSense click.
9. Niche Social Media
You will agree with me here! Social media has become the need of one's life. Right? Yes. Daily Billions of people access the different social network all across the globe. So now I am sure you can judge the potential of this super profitable niche. This is a vast profitable niche and you can target one or two social platforms and can start a blog. Like you can target Facebook, G+, Twitter, LinkedIn, Reddit etc and can start a blog where you can post the details about this social platform. The details may include (considering example of Facebook)
• How to best use Facebook
• How to promote your business through Facebook Free
• How to do paid advertisement through Facebook.
• How to earn from Facebook
• How to use Facebook API on blogs/websites
• How to make post viral on Facebook
• Tips and Tricks related to Facebook etc.
These are the kind of contents that you can post on such blogs. Again there are different ways to earn from these kinds of blogs like AdSense, Sponsored Posts, CPA Networks etc.
10. Listen to your Heart
Last but not the least. In fact the most important one! Listen to your heart. Because if anything is done from your heart, that must get success. Decide which is that area where you are good and start on that. No niche is bad. If work properly, every niche can earn good amount of money. Let me tell you how you can select a niche from your interest.
Take a pen and paper and write down all the area which you like. This may include Entertainment, cricket, game etc. I am sure you will write 5-10 topics. Now think which is the area among all which will not bore you even if you will be with it for a whole day. I am sure you eliminate 3-4. So almost you are having 4-5 now. Now make a column for all 4-5 topics remaining and start writing the blog post topics, plans etc. And by the end of this select the area where you found the majority number of ideas. By this way, you can select the profitable niche which you really like and this will go forever. You will never get bored of it and easily success will come to you.
---
These are the most profitable niche to start blogging as per me. You may differ with me but I would love to know your opinion. Please do let me know which niche you think is most profitable?
If you liked this article, please share it.