Who we are newbies start a blog then think firstly free blogger host. We can learn about blogging from this free blogger host. Google has many services for peoples, blogger.com is one of the best service for free blogging. From our Gmail account we can create 100 blogs. Firstly we can open a new Gmail account then we can create new blog from this Gmail. After open a blog sometimes we face to some problem. Then we can delete this blog. But our blog don't delete forever. We can recover it within ninety days. Today we will learn how to recover deleted blogger blog.
How to Delete Blogger Blog
Firstly Login your Gmail account and open your blogger dashboard. Here your all blogs are open and select which blog you want to delete. Now click on settings option in dashboard. Now click others option then follow the below ifographic step by step.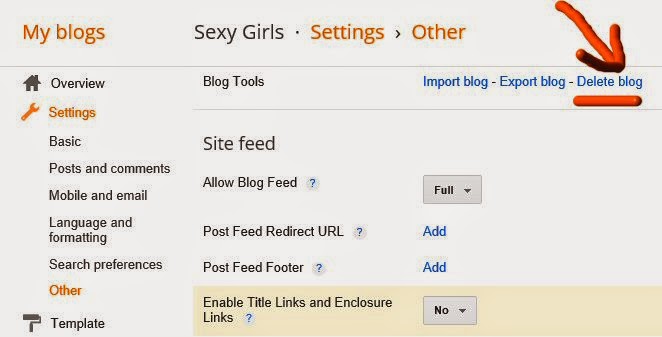 When click the delete option then instantly open the below bar. Now click the yellow marking point. Ok your blog is deleted.

How to Recover Deleted Blog On Blogger
After few days if you think you need to recover your blog then it can easily.
Now Login your blogger account 

Go to your blogger dashboard

See your blogs

Click on deleted blogs

Your deleted blog shown

Now click on Undelete options then you will get your deleted blog. Just it called a recovery policy.
Hope all of newbies or any blogger can do it easily. We learned How to Recover Deleted Blogger Blog. If you face any problem free contact us and leave comments.