Facebook search history is same to Google searches when we search anything in Google search then it recorded and need to delete facebook search history for safe… Just same factor make when we search anything in our Facebook account. If we want to search later which we were searching in our Facebook account we can find it easily. But many users don't want to save it their account because keep their account freshness. Maximum want to delete Facebook search history. So they can delete everything which they were searching for their account. Plus, this could lead to some embarrassing situations. Many users share computers and don't bother to log out of their Facebook accounts. Let's we know how to delete Facebook search history.
How to Delete Facebook Browsing History
Firstly login your Facebook account and open your profile and click on "activity log" option in the right side.
After click on activity log option then we see below picture easily. When you see below option then click 'More' option.
After clicking 'More' option you must see many options on the left side. Then find out 'search' option and click there.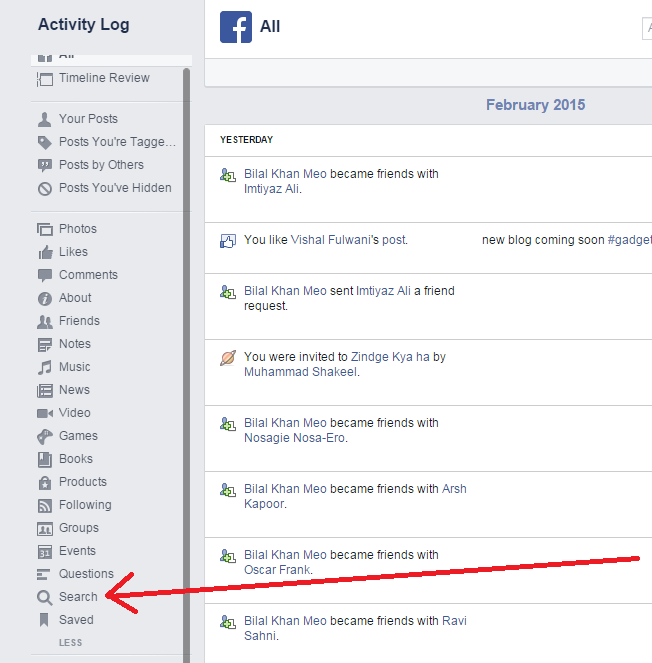 Now show all search history here which you searched all time in your Facebook account. If you want to delete all your search history then you can click 'clear searches' option.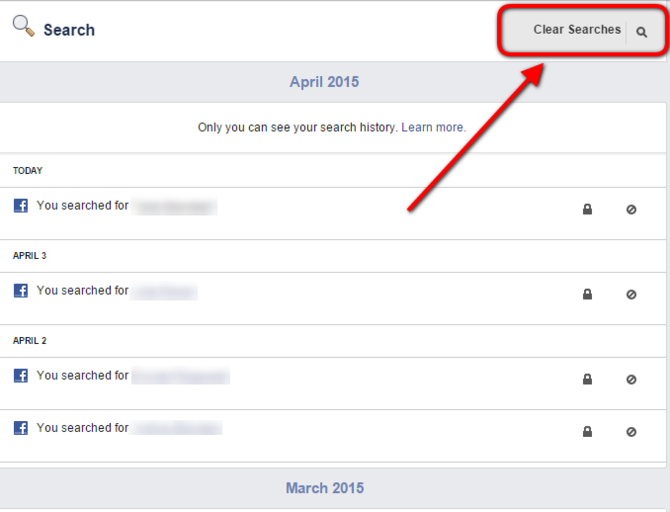 After clicking on clear history new option shows now click on "Clear Searches" for all delete facebook search history will be deleted easily.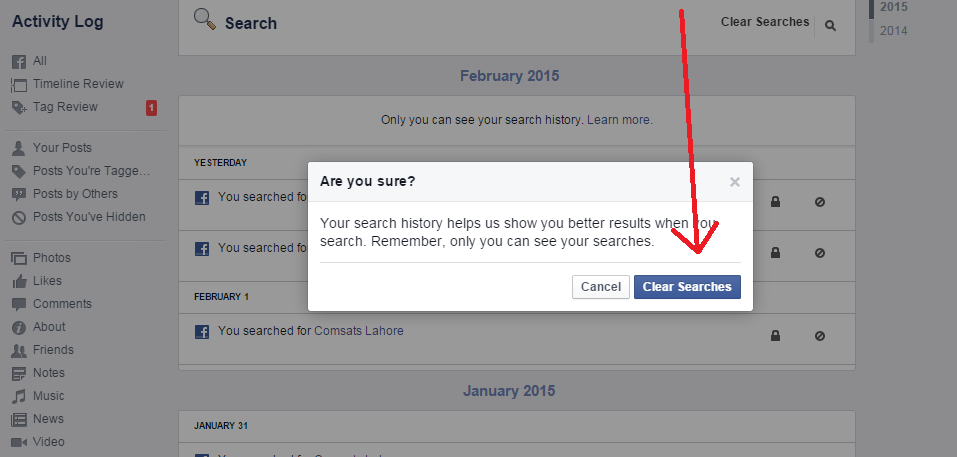 Easily log in to your Facebook Account it is Not Scam way Safe and easy way to you Try it Easily.Hope you Like this article and easily clear your search history.
if you need and help About Blogging Seo Freely Contact us and leave comments.