I am sharing here travel blogs list which accepts guest post instantly. Trying to grow my blog and I'm guessing because you are reading it, that you are too. Such as me you have probably been told that guest posting is a great and strong way to showcase your writing, get the word out about your website and improve search engines ranking.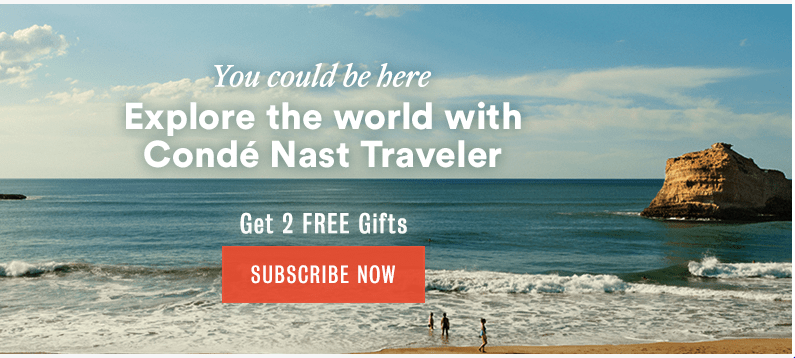 As a backpacker, I recognize that every single item I buy will not only subtract from my travel budget but will also add to the weight of the pack I am toting around on my back. The same logic can be applied to the hours spent researching good places to offer up our writing.
Each hour spent in research is an hour lost posting to our own blogs so when I found 12 travel blogs looking for guest posts for travel blogs I shared them with my readers and freed up the night for something else.
Later I realized I had still missed a trick. I should have guest posted the article about guest posting. This time I have not made the same mistake with the following ten blogs that would be interested in your guest post writing.
List of Travel Blogs That Accept Guest Post
| SL No | Travel Blogs Address | PR | | DA |
| --- | --- | --- | --- | --- |
| 1 | http://www.jaunted.com | 7 | | 74 |
| 2 | http://matadornetwork.com | 6 | | 74 |
| 3 | http://www.worldhum.com | 6 | | 59 |
| 4 | http://www.cntraveler.com | 7 | | 83 |
| 5 | http://www.bootsnall.com | 6 | | 72 |
| 6 | http://www.johnnyjet.com | 5 | | 65 |
| 7 | http://blog.ricksteves.com | 7 | | 76 |
| 8 | http://www.vagabondish.com | 4 | | 51 |
| 9 | http://www.escapeartistes.com | 4 | | 42 |
| 10 | http://www.farwestchina.com | 4 | | 40 |
| 11 | http://www.deliciousbaby.com | 4 | | 46 |
| 12 | http://mjontravel.boardingarea.com | 4 | | 66 |
| 13 | http://www.ytravelblog.com | 5 | | 53 |
| 14 | http://www.travmonkey.com | 4 | | 36 |
| 15 | http://www.travelsupermarket.com | 5 | | 63 |
| 16 | http://www.heatheronhertravels.com | 4 | | 42 |
| 17 | http://2backpackers.com | 4 | | 41 |
| 18 | http://travelblog.viator.com | 4 | | 77 |
| 19 | http://foxnomad.com | 5 | | 52 |
| 20 | http://indietravelpodcast.com | 4 | | 47 |
| 21 | http://www.lostgirlsworld.com | 5 | | 42 |
| 22 | http://artofadventuring.com | 4 | | 45 |
| 23 | http://www.diwyy.com | 4 | | 35 |
| 24 | http://www.travelbelles.com | 4 | | 38 |
| 25 | http://www.britainoutdoors.co.uk | 2 | | 28 |
| 26 | http://www.worldwidetravelguide.co.uk | 2 | | 29 |
| 27 | http://www.globalgrasshopper.com | 5 | | 47 |
| 28 | http://traveltamed.com | 4 | | 28 |
| 29 | http://www.laptopbaginfo.com | 2 | | 20 |
| 30 | http://www.jazzylook.com | 3 | | 27 |
| 31 | http://www.textiledegree.com | 2 | | 26 |
| 32 | http://www.techmanik.com | 3 | | 20 |
| 33 | http://www.themecolony.com | 2 | | 25 |
| 34 | http://www.bloggingshout.com | 2 | | 26 |
| 35 | http://www.nomadicmatt.com | 5 | | 63 |
| 36 | http://www.ourawesomeplanet.com | 4 | | 46 |
| 37 | http://www.joaoleitao.com | 4 | | 32 |
| 38 | http://www.aluxurytravelblog.com | 5 | | 56 |
| 39 | http://wanderingtrader.com | 4 | | 50 |
| 40 | http://migrationology.com | 4 | | 49 |
| 41 | http://www.pinoyadventurista.com | 3 | | 37 |
| 42 | http://leaveyourdailyhell.com | 4 | | 42 |
| 43 | http://thesavvybackpacker.com | 3 | | 34 |
| 44 | http://www.justonewayticket.com | 5 | | 42 |
| 45 | http://www.adventurouskate.com | 4 | | 48 |
| 46 | http://youngadventuress.com | 3 | | 44 |
| 47 | http://www.thepoortraveler.net | 3 | | 32 |
| 48 | http://www.wanderingearl.com | 4 | | 51 |
| 49 | http://expertvagabond.com | 4 | | 51 |
| 50 | http://www.gonomad.com | 4 | | 60 |