If you are reading this, then the chances are that you have had a question about whether or not to use Payoneer vs. Tipalti. Although both of these companies offer great services, there are also many differences between them. This post will detail the strengths and weaknesses of each company to help people decide which one is best for their specific needs.
Payoneer vs. Tipalti
Both Payoneer vs. Tipalti offers great services. The main difference between the two is that Payoneer gives you an actual bank account, while Tipalti uses credits to manage your funds. Each company has its ups and downs, so it's really up to the user themselves to determine which one they prefer. Let's start with Payoneer first!
What is Payoneer?
Payoneer is a company that offers bank accounts to users worldwide. This means that you can get paid in any currency and easily transfer it to your local bank account. They also offer prepaid Mastercards, which can be used anywhere that Mastercard is accepted. One of the best features of Payoneer is its customer service. If you ever have any trouble with your account, the customer service team will be there to help you resolve it on time!
Benefits of using Payoneer:
 No monthly fees
 No setup fee, no contract, and you can cancel anytime.
 Accept international payments in a single click without the need to create bank accounts for your customers around the world. Customers pay directly into their local currency Payoneer account, so there are never any foreign exchange rate issues or extra transaction costs.
 Get paid quickly and easily – payments are deposited directly into your Payoneer account, which you can access through a debit card or transfer to your local bank account.
 Use Payoneer's global payment network to pay suppliers or contractors in over 200 countries worldwide.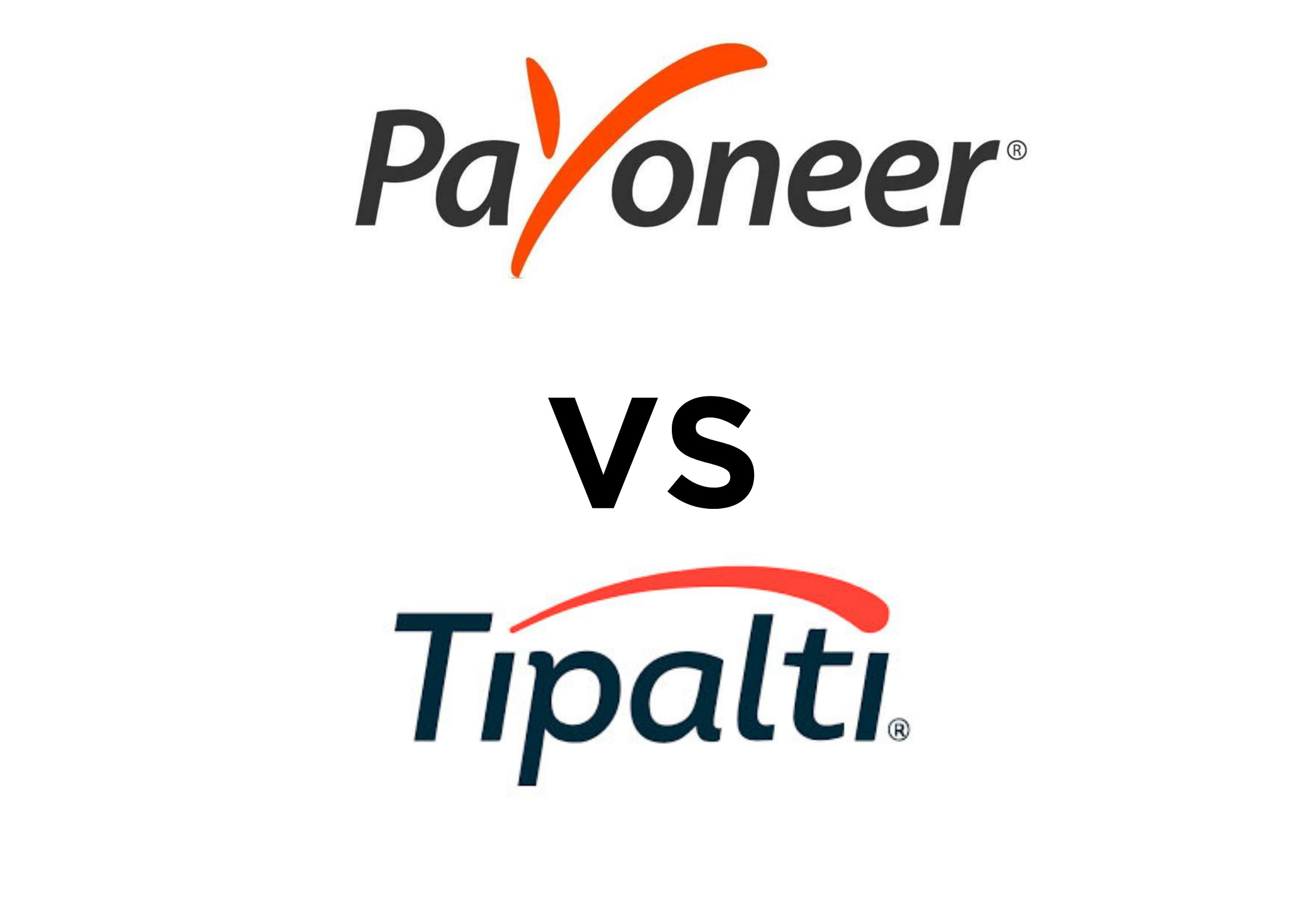 Now let's move on to Tipalti!
What is Tipalti?
Tipalti is a company that helps businesses pay their contractors and suppliers. They do this by managing the payments in credits instead of actual currency. This can be helpful for businesses that want to avoid foreign exchange rates and fees. However, it should be noted that there are some limitations to what you can pay with Tipalti. For example, you cannot use them to pay employees or landlords directly.
Benefits of using Tipalti:
* No setup fee or monthly fees
* Pay any supplier worldwide without bank accounts or extra fees
* Automatically calculate and withhold taxes from payments in over 190 countries
* Send mass payments to large groups of contractors or suppliers with a few clicks
* Receive payments from customers in over 190 countries
* Get paid faster – payments are deposited directly into your Tipalti account
* Use Tipalti's global payment network to pay suppliers or contractors in over 190 countries worldwide.
So, which is better? Payoneer vs. Tipalti?
It depends on what you need. If you are looking for a company that offers an actual bank account and global payment network, then Payoneer is the obvious choice. However, if you are looking for a company that can help you avoid foreign exchange rates and fees, Tipalti may be a better option. Whichever company you choose, make sure to do your research and read the fine print to know what you are getting yourself into!
Conclusion paragraph: It's a tough decision, but we think that Tipalti is the better option. The main reason for this conclusion is that it has lower fees and fewer restrictions on your account while still having some of the same features as Payoneer. In addition to these benefits, they have great customer service, making you feel more confident in their ability to help if anything goes wrong with your payment options or card transactions. We hope our blog post helped answer any questions about each company and made deciding between them easier!