| | | | |
| --- | --- | --- | --- |
| Historical Origins of Pepsi-Cola : |   | |   |

 

 

 
American food and beverage company that tooks it name in 1965, when the Pepsi–Cola Company merged with Frito-Lay, Inc. The company's head office or headquarters are in Purchase New York. It is the 19th Century Historical Origins of Pepsi-Cola.
The 1st Pepsi–Cola was created by Caleb D. Bradham (1866–1934), a pharmacist in New Bern, North Carolina in America. Hoping to duplicate the recently success of Coca-Cola, Bradham named his sweet, cola-flavoured, carbonated beverage Pepsi-Cola in 1898. 
The drink proved so popular, so in 1902 Bradham incorporated the Pepsi–Cola Company. After so many years of moderate prosperity, the company fell on hard times after World War I and was reorganized and reincorporated several times in the 1920s.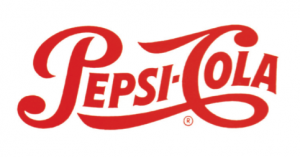 In 1931 the company's trademark and assets were picked up by the Charles G. Guth (1876–1948), founder of the modern Pepsi-Cola. Already he established a new Pepsi-Cola Company, had a chemist formulate a better drink, set up new bottling missions, and began merchandising a hugely successfully 12-ounce bottle for five cents.
Guth was also president of Loft, Incorporated, a candy manufacturer and soda-fountain chain (founded 1919), and in legal battles in 1936–39 he has lost a controlling interest in the Pepsi–Cola Company to the new management of Loft. When in 1941 the Pepsi–Cola Company was merged into Loft, the name of Loft, Inc., was changed to Pepsi-Cola Company.
In 1950 Alfred N. Steele (1901–59), a former vice president of Coca-Cola Company, he became chief executive officer. His emphasis on giant advertising campaigns and sales promotions increasing Pepsi–Cola's net earnings 11-fold during the 1950s and made it the chief competitor of Coca-Cola. (After Steele's death, his wife, actress Joan Crawford, she became an active director of the company.) In 1965 Pepsi–Cola merged with Frito-Lay, Inc., the maker of snack foods such as Fritos, Doritos, Lay's potato chips, and Rold Gold pretzels etc. 
The newly enlarged company diversified further with the purchase of three restaurant chains, Pizza Hut, Inc. (1977), Taco Bell Inc.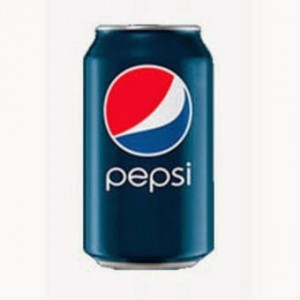 (1978), and Kentucky Fried Chicken Corp. (1986; now its called KFC), and Seven-Up International (1986), but in 1997 the restaurant chains were spun off into a new, separated company called Tricon Global Restaurants, Inc. PepsiCo acquired the Tropicana and Dole juice brands from the Seagram Company in 1998.
In 2001 PepsiCo merged with the Quaker Oats company to form a newer division, Quaker Foods and Beverages. With the merger PepsiCo's so popular brands included Pepsi-Cola, Frito-Lay snack products, Lipton Tea, Tropicana juices, Gatorade sports drinks, Quaker Oats cereals, and Rold Gold pretzels. So above it is 19th Century Historical Origins of Pepsi–Cola.