We are all who are users of Facebook certainly believe that
Facebook is the secured place where we can send our personal message to others. But it is not right.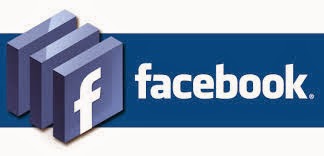 Facebook sales our personal message to others place and earn so much money from sales this message. Many newspapers in the world published in this information.
But Facebook has already denied this claim. This news first published in the USA against in one case. They published that Facebook is not secured for any message.
Because this social networking site sales in any personal message for their earn money. On the other hand we totally believe this social networking site.
We think that it is the secured site where we can share in ours any personal news or message which we send our friends or others. But it is not reality what we think.
Recently California from the USA has claimed Facebook misunderstands their clients that Facebook is absolutely secure and their every client can receive and send their each message.
But the collectors of Facebook collect much information to the Facebook. After the collectors of Facebooks information this information sale third party and they earn huge money.
The Facebook users Mathew Campbell and Michael Harley has submitted this claim. Recently the most important newspaper the Telegraph published that some important shareholder personal information has flashed from the Facebook.
As a result in this matter they easily claim on Facebook. The claimer claims that Facebook has sold their information to others.
More claim has against the social networking site Facebook that this site continues sale any information to the different advertiser. But Facebook denied all claims.
The authority of Facebook announced never they publish in any personal information on any person. Facebook already announced that this claim has no reality.
It is imagining for the claimer and every Facebook users are secured in using this.
Facebook more announced that they will go to the court against this claim.