We are maximum computer user now uses the Windows XP or windows 7.
Here discuss Update Windows 8.1. But we maximum don't know about the Windows 8.1. It is the latest version of Microsoft windows. It has different beneficial side which reason we can easily use this window.
Now who are users of windows XP or windows 7 you should immediately upgrade your windows. Because if you use this windows your experience will upgrade easily. Therefore, let's go see and learn why we must use this latest windows.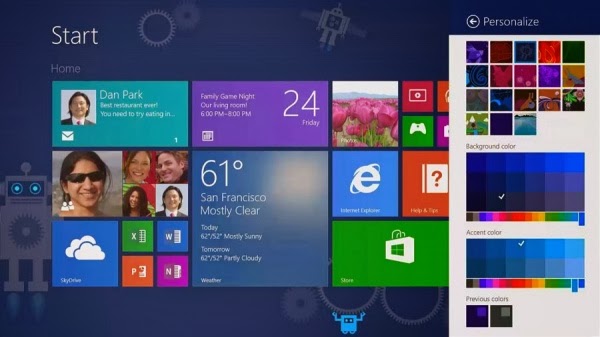 Windows 8.1 now so much developing than the previous version and now it has many extra features and tools. The version of Microsoft Windows 8.1 has added different thinking for uses in the mobile, apps, tablet, touch screen and a different computer. But you can get this facility only to upgrade your windows. Let's go why we install Windows 8.1 and how much benefited it.
Smart touches:  For the smart touches of Windows 8.1 your computer and your skydive search result will can show. Besides your search result showing bing. But it could not work in any search. Besides, you can stop it at any time. From the music local search and web showing the info. On the other hand, you can easily the image search from this window. Well and good preview in any website to this window.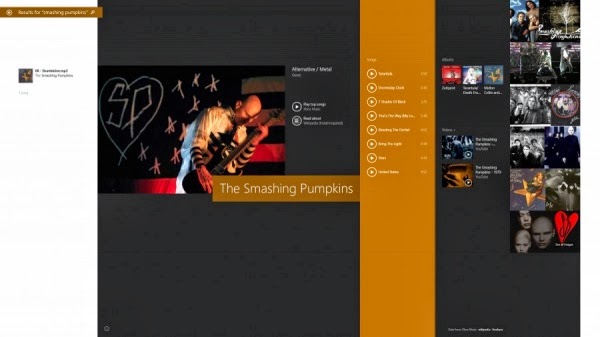 New and more developing apps:  Already Microsoft changed their apps like mail and photo. Besides third party developers start their different game developing. Microsoft developed their Netfix app. When you see this on a big screen, then you can understand it. Microsoft developed their dock apps and app docking system for easy use in any users. You can easily use same time smart screen and your desktop. Besides, you can use 2 to 4 apps at the same time a big screen.
Cloud capability: Microsoft already announced they will release their new skydive. But it will have previous system. They developed their cloud based into the Windows 8.1. You can give here benefit of synchronization and backup position. You can easily share your file in online. Who are use of drop box they can get a free official desktop and smart screen apps. It is the benefit of Microsoft.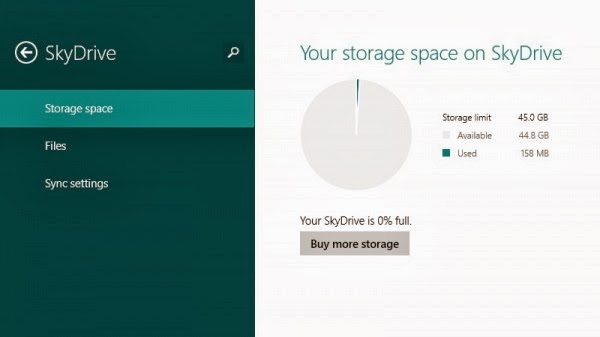 Now more developing desktop view:   Microsoft already developed their desktop view. They released their new desktop display scaling function which grows your little or large screen performance. Extra command has added instead of a computer function particular, this PC and click start menu. More attraction has desktop wallpaper. Besides, who are miss feeling the left button means start button there changed a new button of Windows 8.1. It only starts button not a start menu. Added the shut down button of a start button which can shut down, re-start, sleep etc.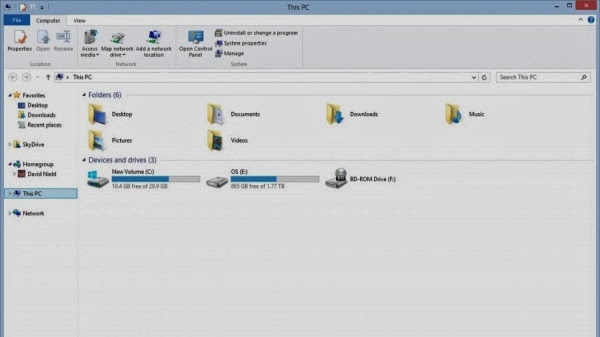 More customization:  From Windows 8.1 you can easily control your smart screen. It has many colors and background which you can choose easily and it has a slide show instead of look screen. Even you can give the apps page instead of smart screen. Besides, it has a hot corners function which you can change at any time.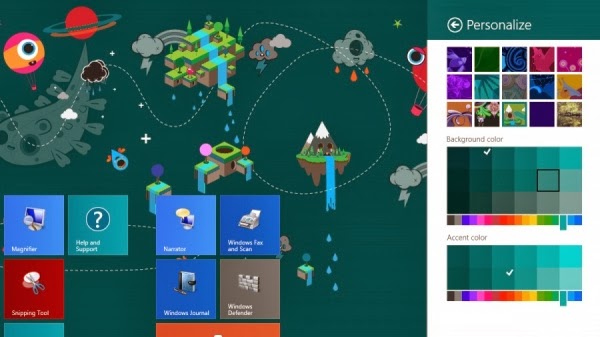 Desktop butting: Now you can easily butt your desktop. Means when you start your windows you can go your desktop at the same time. It has no smart screen problem. If this option was not present of Windows 8. Even you can use your same wallpaper your desktop and smart screen. Here if you are a user of the tablet smart screen is not suitable for you. Who is computer users, they can use computer butt.
Better store: When it was first released, then windows 8 not was fulfill.  But Windows 8.1 now is so advanced for its working store. It has the benefit of automatic update options and you can use this to keep same place. The new lab is the extra benefit for you. It has different apps description and rating, which from you can choose the best program and games.
Skype and Facebook:  Social networking site is the most popular in this time. So Windows 8.1 have advanced any users of social networking sites. Facebook and Skype added in this window like the skydive. At the same time you can video call, audio calling and instant messaging. Besides in the same time you can connect the Facebook or Twitter. On the other hand its Windows 8.1 has a pre installed apps which names is the people.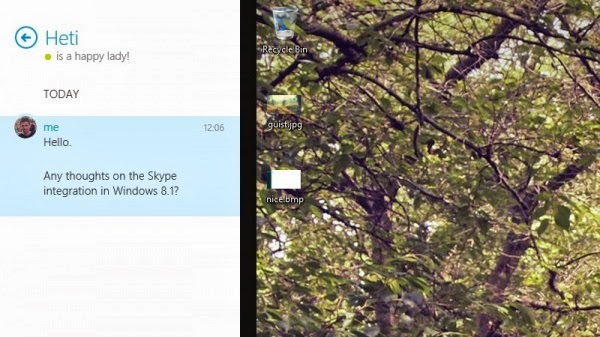 Easy configuration:  Who are they like technology site and who are like always researching different settings their computer they missed it windows 8. But Windows 8.1 were well set for researching these. Its apps are so powerful and has all suitable positions for us. Therefore, maximum settings have the both sites and you can customize your PC so easily.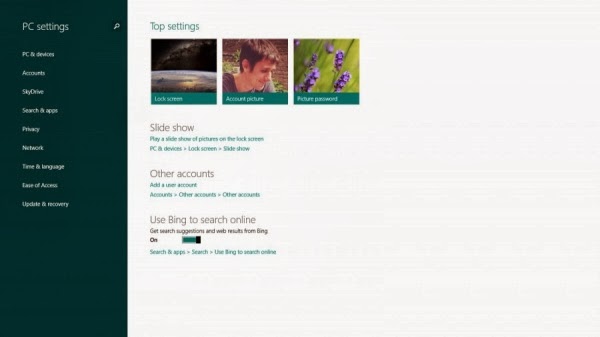 Future tech: Microsoft announced that windows 8.1 for not only running generation, but also it is the future generation. They will benefit from this window, in different sites. Windows 8.1 has the power the 3D printing and has WI-Fi support. From this option you can drawing, print from the directly paint apps. So Update Windows 8.1 is most important.