The Japanese famous technology company Sony recently will release
their latest version of Smart phone Xperia-Z1S. Already different smart phone has released from this company.
All smart phone version of Sony's has famous for their different technics. Now we are waiting for their new version. Xperia- Z1S is the alternate features of Xperia-Z1.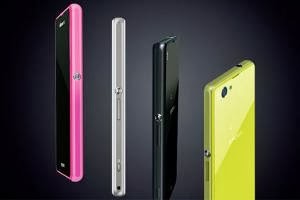 The name's of Xperia-Z1S phone's display will have 5 inches. 21 Megapixel cameras will have on this phone and will have benefited the digital Joom.
The authority of Sony's published who's is choosing best photo this phone is suitable for them. So it has 21 mega pixel camera.
This phone is water prevented and long time you can keep this phone under the water. But it is not harmful. It will can photo flash under water.
So it is the perfect mobile phone for them who are likes large mega pixel camera mobile. Xperia-Z cannot flash photo under water but Xperia-Z1s will have an able flash photo under water.
It is the comparison of the two phone's. So it is the new version of Xperia-Z. Besides it will have many applications for the benefited of the camera.
You all can get on this phone last week in this month different marketplace of USA. Its price will be about 528 US dollars.
Recently starting an electronics consumer program in Las Vegas USA. Sony's authority announced there this new version of Xperia-Z1S. It was the previous day.
 Besides this phone is android depended. Koal comb processor code is the unique option in this phone.
 So we are waiting for this new version of the smart phone's world.