While you are a new to user to go wordpress then should know how to install wordpress theme manually and then you looking for few wordpress theme. As a beginners, you probably heard about ton's of available free or paid wordpress theme. Many of users use free or paid theme for their blogging platform. Now I discuss here how to install wordpress theme manually. But majority who are uses this theme they already know how to install this. Actually wordpress theme means out of structure or design your blog site. While we change or install wordpress theme then change our site design. We can know how to install wordpress theme manually by two steps.
Let's know how to install wordpress theme manually to easy two ways.
1st step :
Install WordPress Theme
For the wordpress theme install go to Dashboard >Appearance > Themes. Follow the below picture.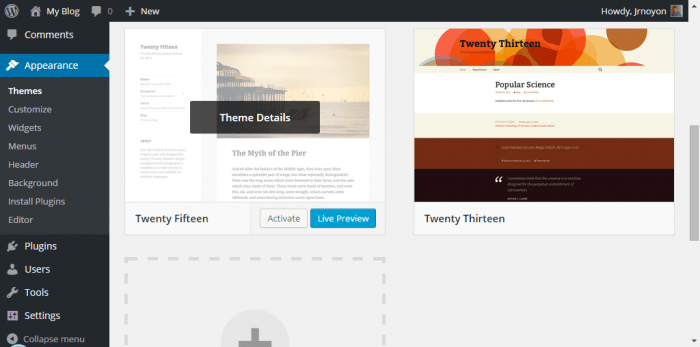 # Here you can see many themes which you want to installing. Actually when you install your wordpress site then manually get some wordpress theme. After looking some themes then click on the Add New option.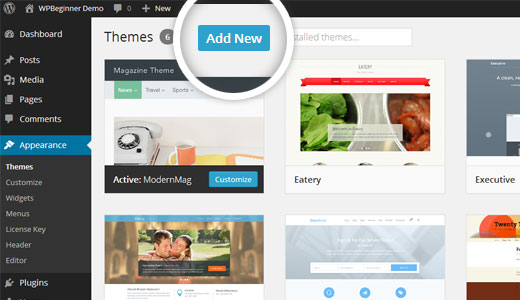 # On the next steps you get a feature and you will ability to select form here. Like as featured, popular and latest wordpress theme. Select one which you like as.
# Based on your search you will get a single theme or list theme. Now need you select a blogging theme Slipstream. After that time select your theme you see two option like as install and preview. Simply you click on the Install button for installing your themes.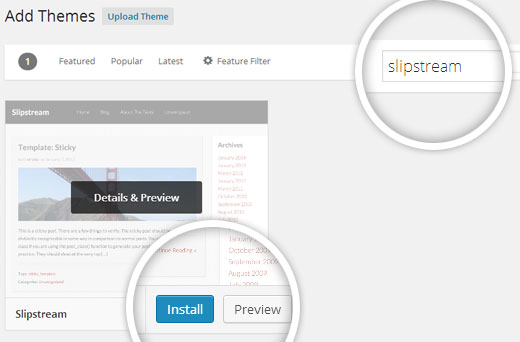 # After clicking you see a succesful feature for activation your wordpress theme. Where you see three option like as Live preview, Activate and Return to theme installer.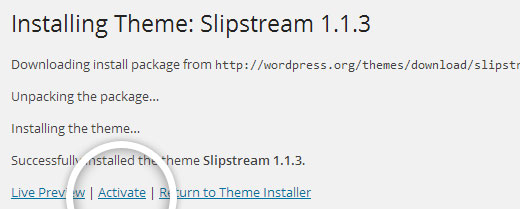 # Click on the active button and you will be successful installer and success your installing process. It is the first step for installing process wordpress theme.
2nd step :
Install WordPress Theme
First method we have installed free wordpress theme which available covered in wordpress dashboard. But you want to install a premium or commercial theme? Then must you follow the 2nd option which I will share step by step.
On the other hand you will try to install a custom theme? Then should you follow the upload method for installing wordpress.
Start by downloading the .zip file of the theme that you purchased from a marketplace or a commercial theme provider.
Let's to 2nd option. Login to your wordpress admin and click on Dashboard > Appearance > Themes.
# After finish theme option, click on the Add New button at the top.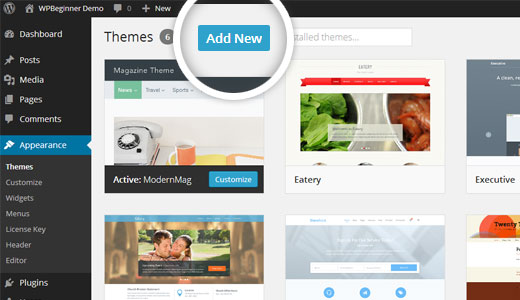 # On the next screen just click on the Upload theme button at the top.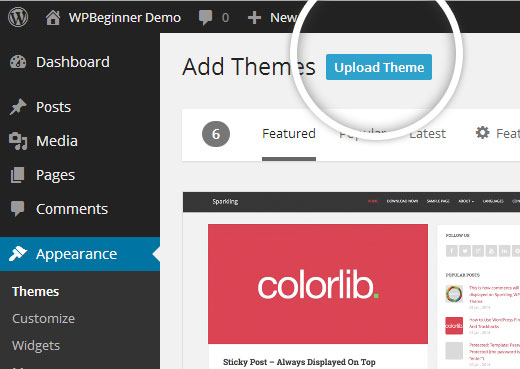 # You will be promoted to choose the zip file that you downloaded earlier. Select the file and click Install Now.
# Once your theme already installed. Just then you will see a successful message along with the link to activate and preview the theme.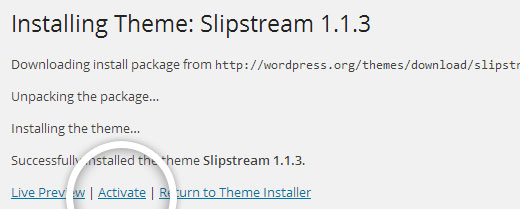 # Click on the active button for installing final process wordpress theme. After installed your wordpress theme you can customize it manually. Depending on the theme, it may additional settings options, that you need to configure through the theme customizer.
Final word :
Above the two process for installing wordpress theme one of dashboard method just means free theme and others is custom theme which called upload method. But two are easy to us if you follow carefully step by step this methods. On the other hand if you use upload method or custom themes then you need to use self hosted wordpress platform. So follow the upper steps. If face to any problem then knock me following comment box.